Today was a very special day for me. Many activities took place to be remembered for years to come with my wife and I. I was born into this life 26 years ago as of 2am this morning. "Happy Birthday!" I have much to be grateful for!
I have a sweet wife who means the world to me. Thanks Courtney for all your support and patience with me. You're a strong woman with many great talents. You're just right for me!
I was born to two of the most amazing parents anyone could ask for. Thanks mom and dad for your examples and hard work ethic. You have taught me so much and I give you both sincere appreciation from the depths of my heart. I'm grateful for each of my siblings and in-laws as well and the lessons I've gained from each of you.
However, my greatest blessing I can share is that of a testimony of Jesus Christ and a knowledge of who I am. I am a child of God and I know that He lives. And He has sent me here to be tried and tested. To see if I'll walk by faith and follow the example of His son, Jesus Christ or follow the ways of the world? It's a daily choice we all face...to choose which path to follow, and I must admit its not always easy to choose the right one. The distractions and pressures of the world can be overwhelming at times and can get a grasp on us. We must learn to overcome temptation and evil step-by-step, and grow closer to Heavenly Father in the spirit grace by grace just as the Savior did.
2 Nephi 2:11 For it must needs be, that there is an
a
opposition
in all things. If not so, my first-born in the wilderness, righteousness
could not be brought to pass, neither wickedness, neither holiness nor misery, neither good nor bad. Wherefore, all things must needs be a compound in one; wherefore, if it should be one body it must needs remain as dead, having
no life neither death, nor corruption nor incorruption, happiness nor misery, neither sense nor insensibility.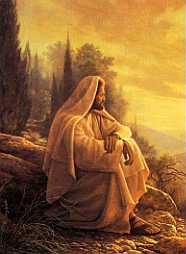 My testimony of temple blessings was strengthened today and my wife and I had the privilege of being reminded of Heavenly Father's ultimate blessing for all...that of the new and everlasting covenant of marriage. We were able to do proxy sealings for the deceased and be reminded of the nature and intent of these glorious blessings. How amazing! A 97 year old lady also participated, Sister Riggs, and was sealed as a proxy daughter to us. What a neat experience!
19
And
again, verily I say unto you, if a man
a
marry
a wife by my word, which is my law,
and
by the
new
and
b
everlasting
covenant
,
and
it is
c
sealed
unto them by the Holy Spirit of
d
promise
, by him who is anointed, unto whom I have appointed this power
and
the
e
keys
of this priesthood;
and
it shall be said unto them—Ye shall come forth in the first resurrection;
and
if it be after the first resurrection, in the next resurrection;
and
shall inherit
f
thrones
, kingdoms, principalities,
and
powers, dominions, all heights
and
depths—then shall it be written in the Lamb's
g
Book
of Life, that he shall commit no
h
murder
whereby to shed innocent
i
blood
,
and
if ye abide in my
covenant
,
and
commit no murder whereby to shed innocent blood, it shall be done unto them in all things whatsoever my servant hath put upon them, in time,
and
through all eternity;
and
shall be of full force when they are out of the world;
and
they shall pass by the angels,
and
the gods, which are set there, to their
j
exaltation
and
glory in all things, as hath been sealed upon their heads, which glory shall be a fulness
and
a continuation of the
k
seeds
forever
and
ever.
D&C 132:19